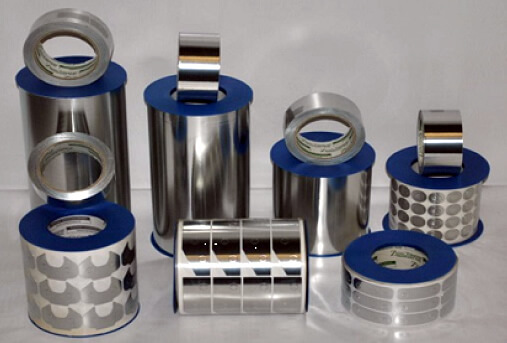 Anti-corrosion ZincTape® consists of zinc tape of high pureness (more than 99.95% of the chemical mass of zinc) with a nominal thickness of 0.08 mm. ZincTape® is available in two forms:
in shapes kiss-cut according to the client's needs
in rolls
ZincTape® is supplied with an adhesive of a nominal thickness of 0.025 mm resistant to continuous operation in temperatures of 80°C and reacting under electro-conductive pressure.
The adhesive layer is coated with silicone paper which protects the tape from damage and contamination until it is applied. The adhesive layer, which is applied only on one side of the tape, consists of a matrix of adhesive and a percentage of zinc powder.
Through the addition of zinc powder an important effect of making the adhesive itself electro conductive is achieved. This process allows the adhesive to create an electrical couple between the surface that needs to be protected and ZincTape, so that the zinc can act as galvanic anode.
Steel surface protected by ZincTape ensures cathodic protection for a time period equal to and often exceeding the expected lifetime of the steel structure.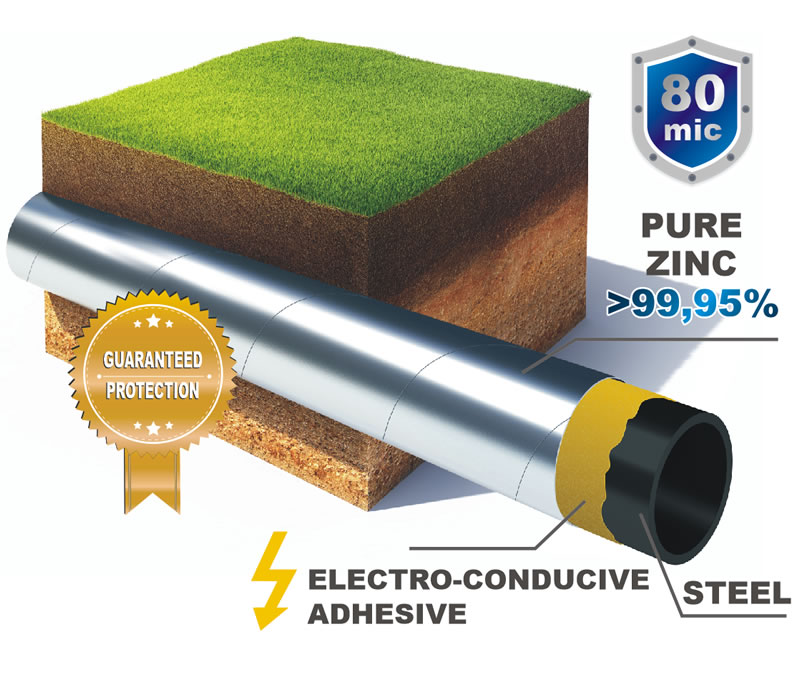 Unique zinc coating of anti-corrosion ZincTape has the following properties:
passive protection
active protection
homogeneous and isotropic structure,
environment friendly
no need for surface priming
can be applied at any time in the life of the structure
facilitates repair and regeneration of metal surfaces
easy to apply on individual components,
can be painted over
multiple coating possible for extra protection
longer protection than in the case of hot dip galvanizing
KEY BENEFITS OF ANTI-CORROSION ZincTape®

Inhibiting direct corrosion on the surface where ZincTape has been applied
Active corrosion protection due to electrolytical contact between the zinc layer and the protected surface
Adhesive layer on the protected surface for added corrosion protection.
Available as tape or kiss-cut shapes designed to protect areas subject to corrosion.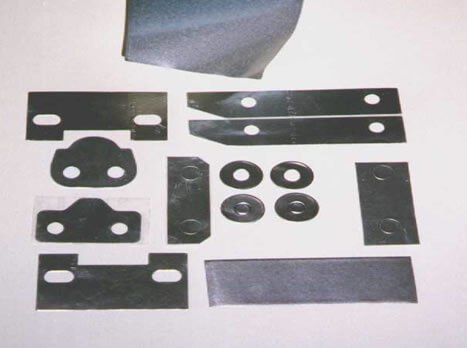 Protection of window edges, chassis, roofing and other areas subject to contact with water. Protection of hinges, car doors and other corrosion-sensitive areas.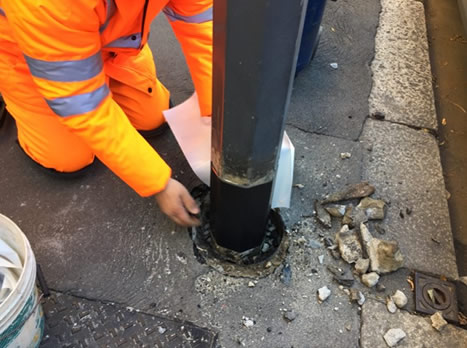 Lamp poles are protected by ZincTape at the base, which is critically sensitive to corrosion. The coating can be applied by trained personnel or the metal pole provider.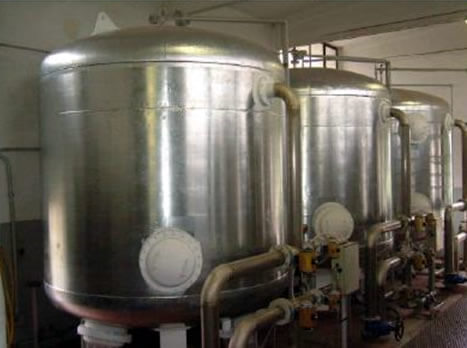 Undergound and overground pipelines. Oil platforms, harbor structures, waterfronts, bridges, piers and waterfront platforms. Overground gas installations and other steel-based structures in the refining process.

ANTYCORROSION
PROTECTIVE COATINGS SERVICES