The best materials from the leading supplies in the market allow us to provide our clients with the optimal solutions that meet high expectations in terms of quality, delivery times and security. The range of materials we can convert includes tapes, foams, felt, non-woven fabrics, films and labels.
The wide range of converting services allows us to deliver a variety of products based on raw materials, custom shapes as well as expected functionality and size. To ensure quality we take responsibility for the entire process – from custom design to full technical documentation, prototyping and finished products.
Our experts use their knowledge and experience to put together the most optimal solutions, customized to your requirements and needs. After initial analysis we make drawings, prepare cutting dies and create prototypes to see how well the element will fit its application. We help with the choice of materials.
The combination of these three components allows us to adjust to individual needs of the customers, making custom products in the shortest possible time. Every order is manufactured using the latest technology with a focus on precision and efficiency.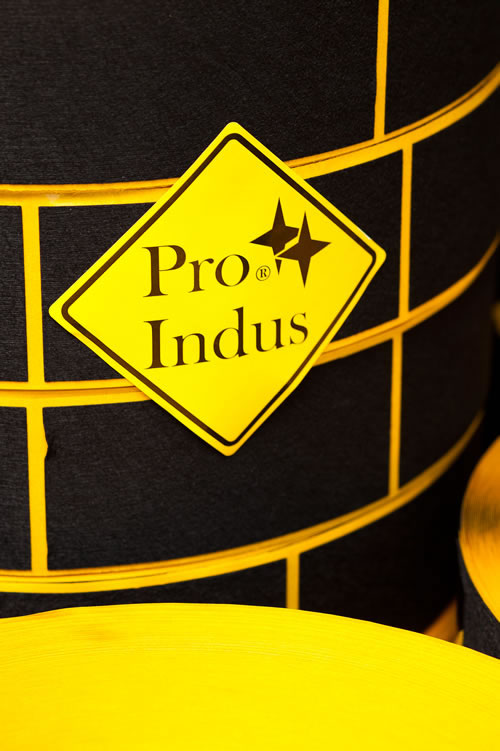 ProIndus specializes in converting services based on high quality raw materials. We convert them to custom products for a given application. The products can be freely configured depending on goals and conditions in which they will be used, the production process or other client requirements. We are the official distributor of Metalnastri, MacTac and SignsCal Gecko.
What makes us different:
A wide range of high quality insulation, soundproof, sealing, mounting, anti-corrosion and protection materials that can be converted into products for custom applications
Modern machines which allow us to take up even the most complex die, kiss and precision cutting jobs in the shortest times
Years of experience in converting materials for desired effects
Design and full documentation for individual needs
Quick prototyping and production setup
Ability to adapt to size requirements, changing needs and deadlines
An experienced team of experts who cooperate with the clients on every stage of the project
ISO 9001 certificate
ISO 9001 2008 certificate assures we are capable of continuous and repeatable delivery of the highest quality products and services according to our clients' demanding specification.
Key certification objectives are:
Improving brand image – ProIndus is a reliable business partner meeting international standards
Improving competitiveness
Ensuring stability and repeatability of the processes as well as their efficiency
Ensuring repeatable product and service quality that meets client requirements
Ensuring and maintaining organization through clearly defined procedures and distribution of responsibility and roles
Collection and analysis of data and information obtained by monitoring and measuring in order to manage and continuously improve the organization