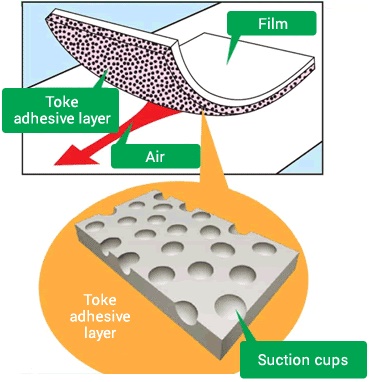 One-of-its-kind, one-way, perforated window film with unique print-on-adhesive technology. It uses the revolutionary TOKE layer.
It allows single-step mounting on the inside of shop windows, which makes exposing the printed side of the film on the outside possible.
It is ideal for all types of businesses that rely on shop windows to attract customers. The technology does not only allow appealing presentation but also makes maintenance and changes super easy.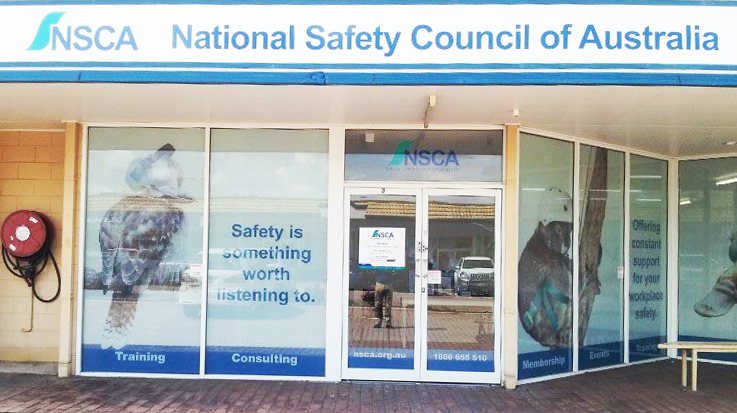 TOKE is a micro suction layer whose surface is covered with 10 000 micro suction cups per 1cm2. When pressed, air escapes from the cups creating a vacuum. The surface is not sticky but it has excellent adhesion to flat surfaces – just like a gecko.
The base is the mat-white non-transparent material. The micro suction layer does not feel very adhesive when touched but it is high tack and allows application on a variety of flat surfaces.
100% removable, 100% residue-free, 100% reusable.
Mounting the printed film on the shop window requires no adhesive or mounting tape. TOKE layer can be reused. Mounting and dismounting requires no skills. Dismounting results in no damage to the surface even if it is paper. It leaves no traces.
The most convenient and comprehensive solution for interior mounting perforated shop window films.
Easy mounting and dismounting make reusing printed materials possible.
It leaves no residue on the surface.
Interior-mounted graphics are protected from weather conditions and acts of vandalism.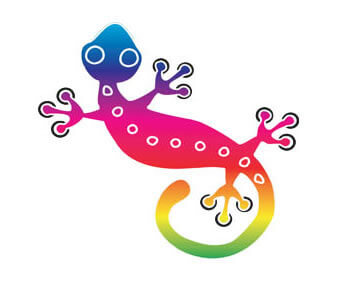 DURABILITY
The product offers a revolutionary interior mount technology TOKE that is ink-receptive and adhesive. Durability of the layer and the print is between 12 and 24 months for interior applications on clean, vertical glass surfaces subject to normal atmospheric conditions.